I am writing this review one day after Microsoft unveiled Windows 10, a brand new operating system for the new generation of desktop users and the Surface Hub device using Windows 10. The good is news is that if you are using Windows 7 or Windows 8.1, then you can freely upgrade to Windows 10.
| "We announced that a free upgrade for Windows 10 will be made available to customers running Windows 7, Windows 8.1, and Windows Phone 8.1 who upgrade in the first year after launch."
Read more about it here.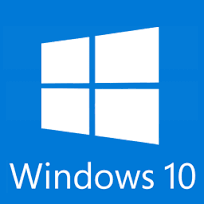 It clearly means that you have 1 year to upgrade your above-mentioned operating systems to Windows 10, and doing so will ensure you can freely use it and later get free updates too.
Along with the free upgrade, it is offering some new features for its customers. Here is the list of Windows 10 features.
01)

A new Web Browser

Code named Spartan, this new web browser for Windows 10 offers interoperability and a new look and feel. A lightweight web browser than its predecessor, it has the ability to take notes by either the keyboard or a pen and write directly on a web page. You can later share these notes with your friends.

Another interesting feature is that the browser offers a distraction free reading mode. This actually means it will offer a clean reading and viewing experience for its viewers. The question is will it show off my ads.

Web developers have to wait.
02)

Cortana

This is Microsoft's personal digital assistant. The Cortana was earlier available in Windows phone, 8.1 to be more accurate. As expected, Microsoft has integrated this software with Windows 10. This means you can use Cortana in your PC or tablets.

Its features include fast access to information (view search engine), set reminders such as paying your premium. Once you set a reminder it will show a pop up message next to the search bar; based on the time, you have set.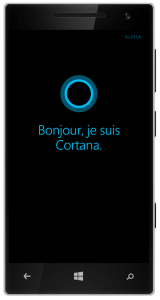 03)

Office Universal apps

With Window 10, Microsoft has released new versions of Excel, Word, PowerPoint and Outlook. Called Universal, as the version offer interoperability, simply meaning you can run them on any platform.

Using these Office apps, you can easily create and edit excel and word documents on your PC or tablets. PowerPoint presentations will never be the same again. Its new inking feature in PowerPoint will allow users to design slides in real time.
Surface Hub
The Surface Hub is a wide screen device, specifically designed for group meetings, conferences etc. It is a device, which can engage an entire team for group discussions also share or edit contents of the discussion using any device.
Surface Hub offers an 84-inch and 55-inch, wall mounted touch screen with Windows 10 operating system, instant remote conferencing, has an in-build camera, microphones and more. It has custom Skype software to manage your business.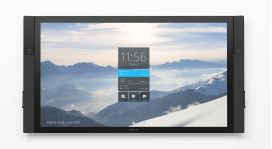 Simply, pick the pen (comes with the pack) and start writing on the state of the art white board (screen).
Thanks for reading ☺.