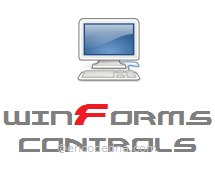 Windows Forms, popularly known as "WinForms", is a Graphical User Interface designed by Microsoft and it's a part of .Net Framework. The interface (libraries) provides a platform to write client side applications for Desktop and laptop. In this section, you will find articles, tutorials and code snippets, written in both C #and Vb.Net, on various WinForms related controls.

Windows Forms Tutorials with Examples
SmtpClient() in .Net framework, is the primary and the most popular means to send e-mails accoss the web. It uses SMTP (Simple Mail Transfer Protocol). Some of the important properties of this class ...